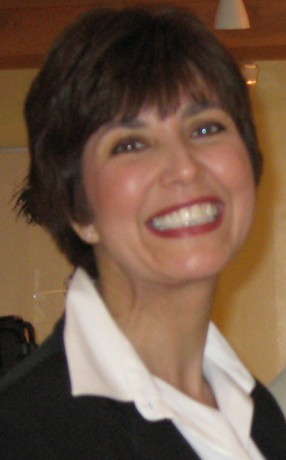 Hello, Hello!
Welcome to my little spot on the World Wide Web.
I'm a former writer/editor who works happily alongside her husband at a hair salon located in Rye, New York, a toni little town just outside New York City.
We have the greatest clients, and they make life rewarding . . . and fun. It's a rollicking life, and I'm a busy girl—little time for much beyond working (aka "socializing") and traveling to and from our "home away from home" in the New Hampshire mountains—but life is good.
I sometimes joke that "I'm with girlfriends five days a week!" That's how it is in the salon industry.
Of course, with so many girlfriends, the talk eventually turns to beauty! Over the years, we've discussed everything from hair removal and skincare to nail polish, handbags and boots.
I've always found it fun to explore such topics and share what I've found . . . which is how the idea for this little website was born.
Many of the topics are inspired by real life conversations—good 'ole salon talk, if you know what I mean.
Hopefully, you'll enjoy your visit—and join in the conversation!
Jonna